Generally the custom cycling jerseys we supply use various of the very best fabrics available on the market, with a carefully tailored fit to give the very best possible for comfort and aerodynamics for the rider. We frequently get requests for high volumes for charity rides and other events and for these kind of orders we offer a less premium cycling jersey – we still use a hard-wearing microfibre, but it is not as lightweight, breathable, moisture wicking or stretchy as our high end fabrics and nor is the panel design so complex. This does mean however that it is a lot cheaper!
We only make our low cost custom cycling jersey for a minimum of 100 units and you can rest assured that we are not selling cheap tat – these jerseys are more than adequate for wearing for a long ride and they are very durable so they will not fall to pieces after a couple of spins in the tumble dryer. These low cost cycling jerseys we sell for just €18.60 each (compared to €36.90 for our premium custom cycling jerseys). We also offer unlimited graphics and logos and there is no design fee (normally €150). We also have available custom sports bottles for similar events at prices from under €1 per unit (delivered to northern Europe), depending on quantities.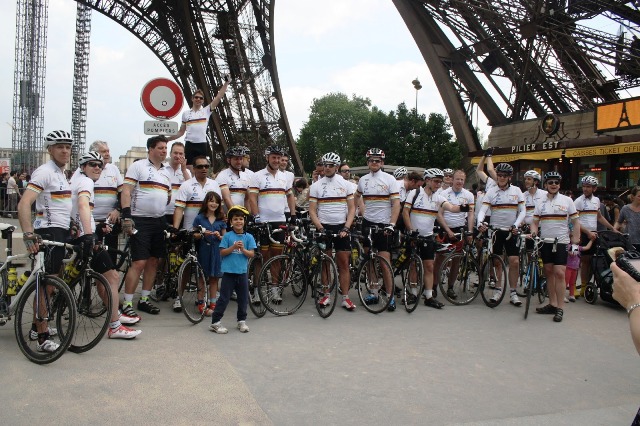 For orders substantially larger than 100 we can also offer further discounts, which have to be negotiated separately. It is also worth pointing out that for standard orders we have a discount system, where orders over €1500 receive a discount of 5%, over €2500 get 7% and over €5000 get 10% although this does not apply to our low cost jersey offer.
Furthermore when we have riders from the cycling clubs that we supply taking part in charity rides, we are happy to discuss supplying kit to them as a means of supporting the charity and as a means of thanking our clubs for their continued custom. For example we supplied kit for free to Shusannah Pillinger when she became the first female British rider to complete the Race Across America .