Woodie's is an Irish DIY chain and for 5 years now we have been supplying kit for their annual charity cycling ride. The ride was set up to support Woodie's Heroes which was set up to support children's charities in Ireland and has so far raised over €2.5 million.
Ten years ago, charity bike rides tended to be fairly amateur affairs, where riders would get an old bike out of a shed and grind round a park for 10k in a tracksuit, but of course that has all changed now. Like many of the charity rides that we supply custom cycling clothing for, Woodie's Heroes organises a serious ride and of course for that they need serious kit, which we have had the privilege to supply.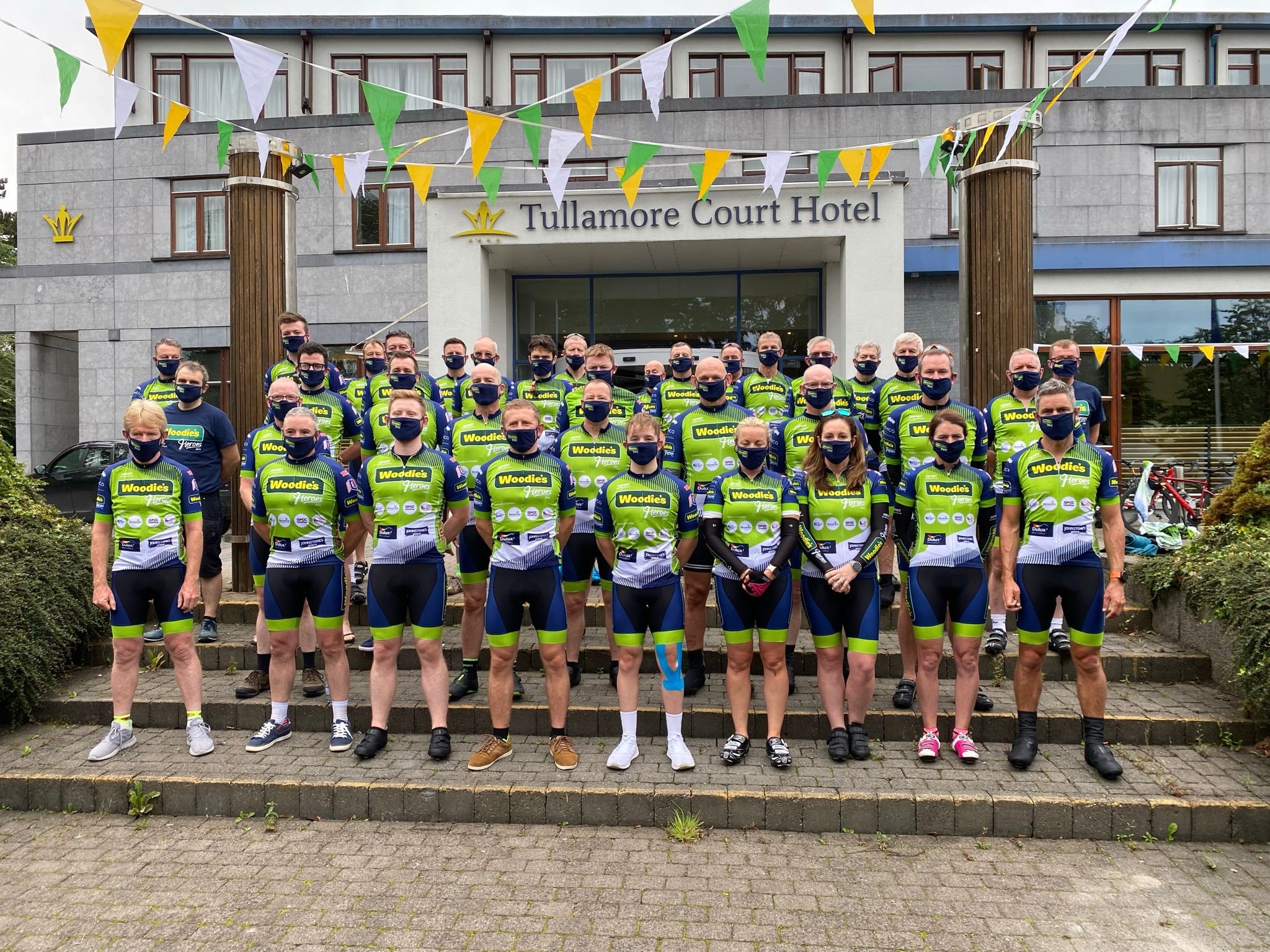 If you are running a charity cycling ride and need custom cycling jerseys or full cycling kit, please get in touch with us – for larger orders we can offer some lower cost options if you do not need higher spec fabrics. Finally our thanks to Woodie's Heroes for the amazing work that they do – below you can watch the first stage of their epic ride!