We get all sorts of requests for designs for custom cycling kit and we try not to judge. If you want to ride around in a brown cycling jersey like AG2R La Mondial then that is fine; or perhaps you want to channel Marco Pantani in his migraine inducing Mercatone Uno kit – we won't charge you any extra for that (although we might not include it on our facebook page).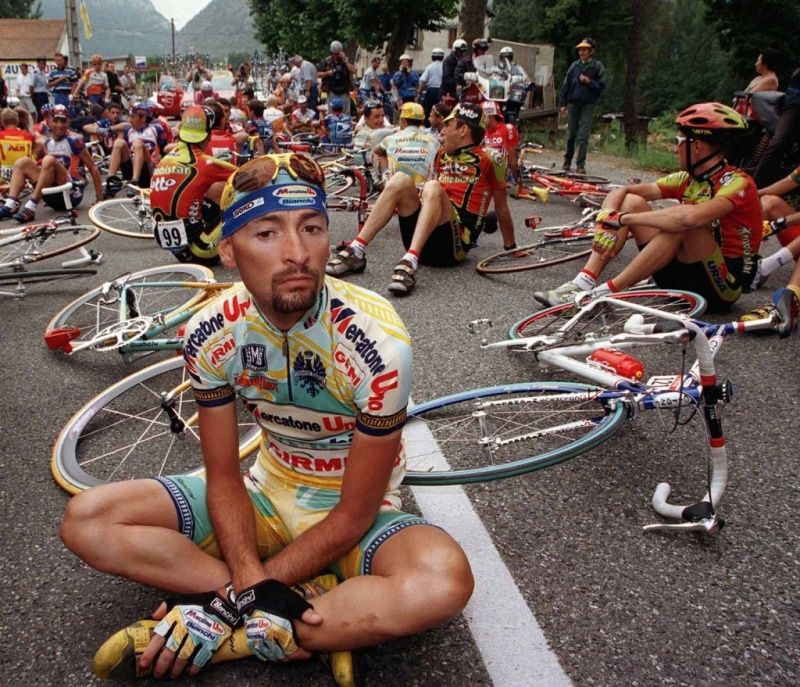 Just occasionally though we have a client who wants to make a statement with their custom cycling kit – they have a particular personality and they want their kit to speak to the world about them. Well that is Håvard Tryti from Norway. Channelling Mario Cipollini in his zebra phase, he came up with a fantastic design that is already stopping traffic on the streets of Oslo – his own bio describes him as a "Euro style cycling freak" and we are happy with that – here he is in all his glory in a Carvalho Custom skinsuit.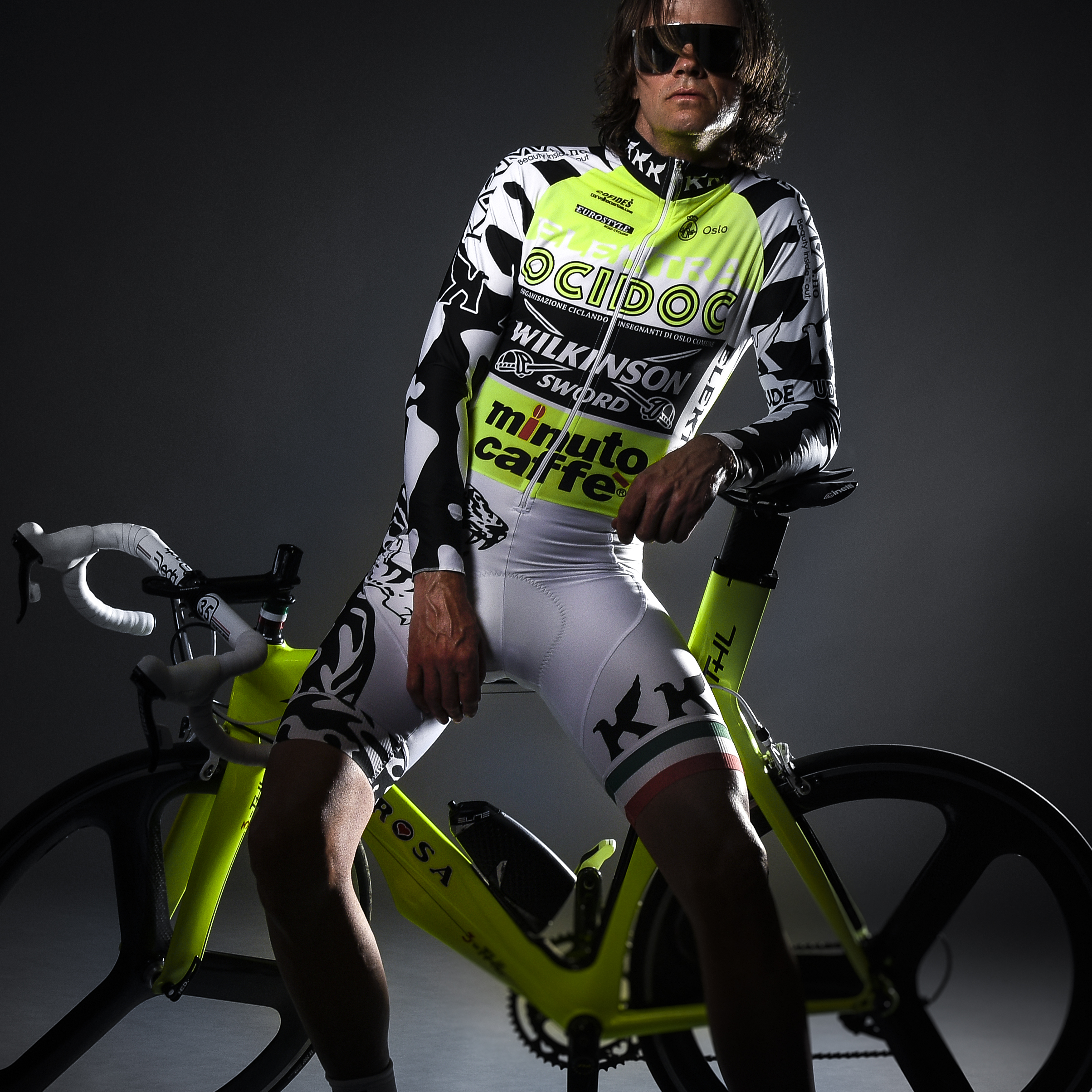 Your dream cycling kit might not be quite as flamboyant as Håvard's, but here at Carvalho Custom we can make your design ideas come true – we will work from a pencil sketch, a photo of some pro kit or even just a description. Here is some more advice on designing custom cycling kit.
For those of a certain generation who can remember the Saeco train dragging Cipo to the front of the peloton, here he is in full zebra mode.