Whilst most cyclists like to go out for an enjoyable ride, enjoying the fresh air, the banter with fellow cyclists, maybe the exhileration of pushing the old legs a bit on a climb and of course a stop mid ride for some barely earnt sustenance, there is a more sinister side to cycling that the majority of right thinking cyclists are reluctant to discuss, much less take part in.
Yes that's right, we are talking about time-trialing – how to strip out all the elements of cycling that make it enjoyable and leave behind just loneliness, misery and suffering. Whilst you may pity the time-trialist you cannot help buy admire the dedication it requires and as we all know, there is nobody more dedicated to the technical details about how to make themselves go faster than these masters of pain.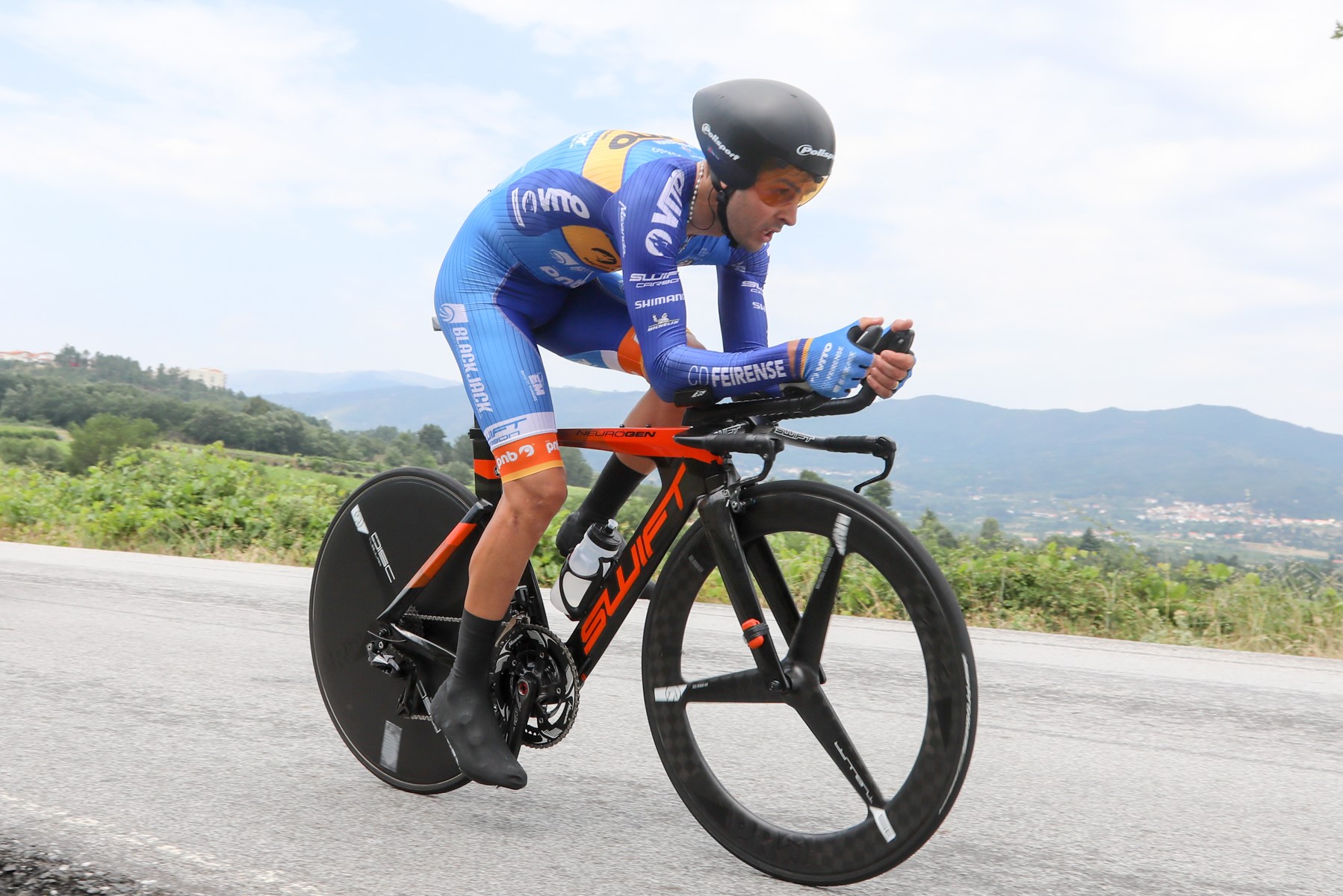 As a custom cycling clothing supplier, this can make our job rather difficult however, because the time-trialists is a uniquely demanding client: as well as want to shave a few gramms of weight off their brake pads and wearing absurd space-aged helmets, they will of course want their custom skinsuits to also make them go faster, so that is what we have had to do.
First of all we use a corrugated lycra that improves airflow over the body to reduce drage to a minimum and then we use the lightest but strongest fabrics to make the custom skinsuit weight a little less and make sure it sculpts the body exactly to stop any folding or flapping. And this for many of hurt-worshippers would be enough! But we have gone that extra step to actually make the thing as comfortable as possible (which may seem counter-intuitive give the whole point of time-trialing is to suffer). So this means we have also blended different lycras to give the maximum breathability possible, added laser cut silicone coated leg grippers that won't dig in to the flesh and added a top of the range Cytech chamois. And with all these bells and whistles we still only charge €81.50!
So the best advice we can give to anyone who enjoys cycling is to think twice before considering going to the dark side and riding a timetrial. But if you really must do it, then at least maximise your speed and comfort by wearing Carvalho Custom….