We have recently added peronalised bidons (water bottles) to our range of custom cycling & triathlon clothing. We have a total of 9 different options, including the classic cycling shape with a cinched grip and several "big mouth" options with smooth sides and a large top opening to make it easier to mix powder supplements. We have also added a new environmentally friendly option which is made from 95% cane sugar and is fully biodegradable.
We have a massive range of colours available for the caps and the bottles themselves which can be mixed and match and we use a rubber teat that is much more comfortable to pull out with your teeth then plastic alternatives which can also be colour matched.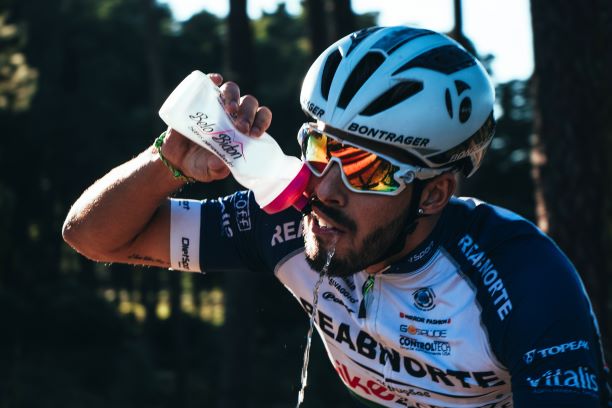 Our minimum orders are 100 bidons, although the prices work out much cheaper for orders of 300 and above. So for example our classic bottle costs €2.39 per bottle if you order 100, but €1.52 if you order 300. We also charge a fee of €50 to make the print stamp for an order run. However shipping to northern Europe is included in our price. All our custom bidons are BPA free and dishwasher safe.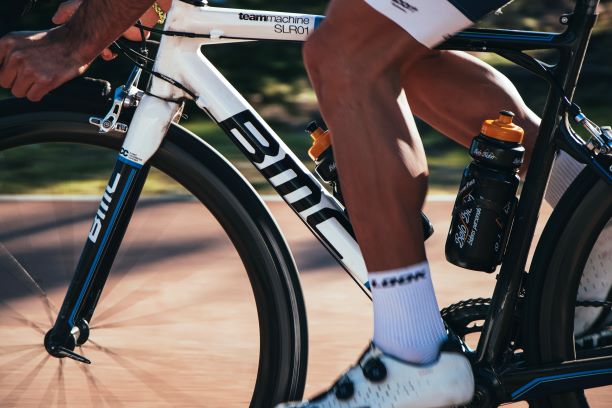 We have a range of Bio Bidons which are an environmentally friendly alternative made using sugar cane extract and we also have a budget range of personalised sports bottles which are not as durable as our premium range and have fewer colour options, but come in from prices of €1.22 per bidon (based on an order of 1000 x 550ml bidons), including delivery to northern Europe.

Generally we can deliver orders in around 3 weeks of receiving a confirmed order. You can download our custom bidon prices and catalogue here. If you need any further information, please contact Eldon at eldon@carvalhocustom.com .