As a supplier of custom cycling & triathlon clothing you can imagine that we get a lot of requests from teams looking for us to sponsor their clothing (i.e. supply it for free) in return for some exposure – I am sorry to say that our answer is always no and here we explain why.
Our biggest competitor, the gigantic Chinese supplier Champion System, sponsors one of the worlds leading cycling teams (UAE Team Emirates) but we decided long ago that we would not try and compete on this level. We are happy to stay as a small company (we only have 25 people working in our factory, compared to 600+ at Champion System!), but that is fine as world domination was never our goal.
Sponsoring a pro team is an expensive business and ultimately clients have to pay for this in the price of the kit – we run a low cost business, which means we distribute direct from Portugal (no national distributors sticking 30% on top of the costs!), we don't do media advertising or even trade shows and we don't sponsor teams. Ultimately this limits our growth potential, but it means that we don't have to take financial risks which helps to guarantee our longevity.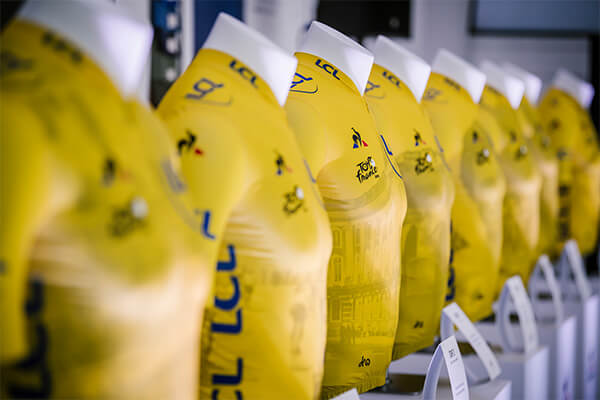 We stick to focusing on the quality of our kit, keeping our prices reasonable and customer service and leave all the branding and marketing to others. The only exception we make to sponsoring clothing is when we have a club that is already ordering from us and has a promising junior athlete who needs help with their clothing or perhaps is running a special charity event, in which case we will look at it.
We also get a lot of request from existing or new European custom cycling & triathlon clothing brands for us to manufacture their kit for them as a subcontractor, but the answer again is no as we only produce kit with our branding. It seems that a lot of European brands are now trying to pull their manufacturing out of China (in part because prices have increased significantly over the last 5 or 10 years, but also because there is a growing reluctance to support the increasingly Machiavellian Chinese regime and an awareness about the carbon footprint involved with importing from Asia) – the problem is that it is difficult to find European factories that are specialised in producing high end kit with the relatively low volumes necessary for custom production.