As a supplier of custom cycling clothing, the whole range has to start with the bib shorts – we know that if we don't get the shorts right then we are never going to have happy customers. Cycling short technology has moved on a bit since the 1980s when this writer began cycling – then it was scratchy wool blend shorts, a real chamois leather (like you use for drying your car) which you had to grease with a special lubricant before every ride, no bibs and no leg grippers. Essentially tight woolen pants with a bit of leather in the crotch. Things have moved on a bit…..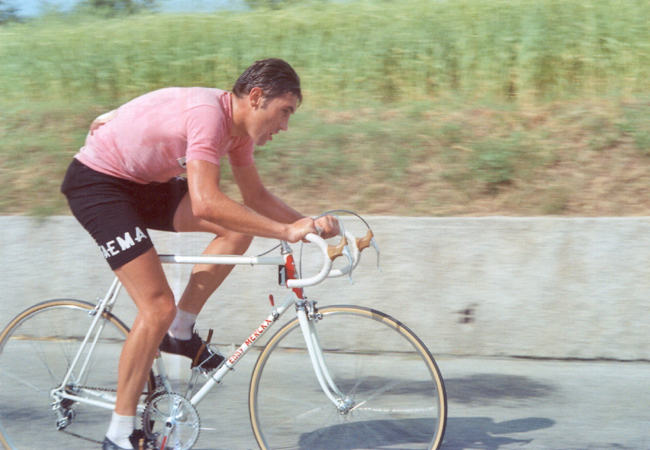 There are really three areas that go into making truly great bib shorts: Shape/fit, the chamois and fabric choice. Here is what we have done with our latest EVO bib shorts in these areas:

The shape/fit of bib shorts is all about making them fit like a glove when the rider is actually riding a bike (i.e. bent forwards with legs pumping) rather than making the fit right when the rider is standing upright and trying the shorts on for the first time. So this mean that if you hold a decent pair of bib shorts by the top of the straps, you should see a natural curve in the way they hang and there should be some looseness in the straps and the back panels when standing upright that will be taken up when you bend forward. We have designed our panels to do precisely this so that the shorts give that relaxed but body hugging fit only when you are actually in the riding position. Then on top of this add our wide super-stretchy straps which won't dig in to your shoulders and laser cut leg grippers that won't cut into your legs and you get the perfect shape/fit for actually riding a bike for long periods of time.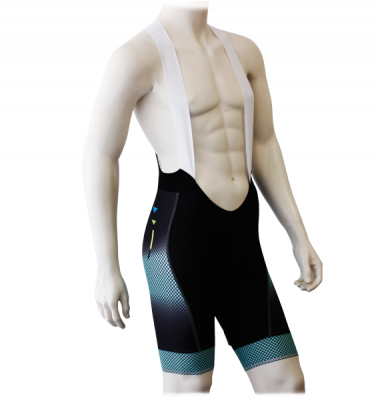 Having a great chamois is all about taking away bulk wherever possible, but keeping as much cushioning as possible in the right places to minimise soft tissue pressure and maximise skeletal support. We keep the surface as soft and smooth as possible with no seams and a delicate interface fabric and we have added additional elasticity to make sure the chamois moves with the pedal stroke. Add to this anti-bacterial action to keep things as sweet smelling and healthy as possible and you have the perfect chamois.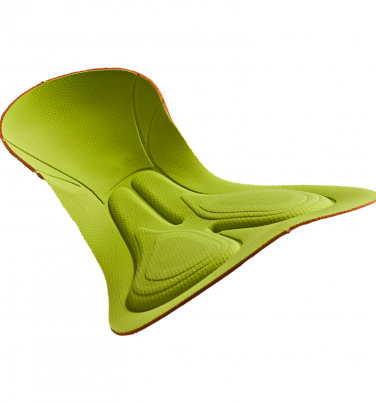 Finally we have the fabric choice – we use four different fabrics to make our custom bib shorts – the most important is the least visible, which is for the inner thighs and seat. This fabric is so important because it is where all the friction occurs with the saddle and where sweat is most likely to build up, so we use an aerated, friction resistant and anti-microbial lycra that gives extraordinary durability to the shorts whilst keeping the rider as dry as possible. Then we have the lycra that we use for the main panels, which has to hold vibrant colours that we print on to our custom cycling clothing designs whilst avoiding any transparency and also a high level of elastane to make sure the lycra follows all the movements of the rider's body shape throughout the pedal stroke as well as UV resistance. Then we have the straps that are made of a mesh that is highly breathable, soft and stretchy for thar barely there feel on the shoulders and the laser cut leg grippers which give a perfectly smooth transition to the leg ends of the shorts.
So whilst we cannot remove all the suffering from our beautiful sport, we are doing our very best to keep it to a minimum by at least keeping your backside comfortable….