So you got landed with the job of coming up with a design for your cycling or triathlon kit for your club and you have no idea where to start? We are here to help with as much of the heavy lifting as possible – the best place to start is with our custom cycling kit design tips , which talks about some of the technical things you need to consider as well as some basic design advice.
The best advice we have to give to help you come up with a design is: don't start with a blank sheet of paper! It is not 'cheating' to take your inspiration from another design and then adapt it to your needs. So find some pro cycling kit you like the look of, or maybe a tri-suit you saw in a race or even a favourite old t-shirt, then all you need to do is to send us the image with some comments about how you would like it altered to make your design. So for example we can swap all the colours around, add in or take away some design elements and then add in lettering or logos as appropriate. We will then produce a first draft for you to look at and we will continue reiterating the design until you are happy with it. Sometimes a client might decide that the direction we started the design in did not work out, in which case we can always come up with a new idea until you are happy.
We make hundreds of club cycling and triathlon designs every year and sometimes we start off with the vaguest of instructions, but using our experience we are always able to come up with something unique and compelling, so if design is not your thing, then you can leave most of the work for us. A full custom design costs €150, which includes the full cycling and triathlon range and once you have approved the design for one piece of clothing (typically either cycling jersey + shorts or tri-suit) we will then extend the design to all the other garments that you wish to order. Furthermore, if you are concerned about getting your club colours exactly right, then we will post you the design printed on fabric so that you can approve the actual colours.
Some clients of course already have a very firm idea of what there design should look like, in which case we will walk the client through the particularities of how our garment are put together to find away to translate a design from a theoretical concept to some real cycling or triathlon clothing. Below you can see the process from design concept to custom cycling kit.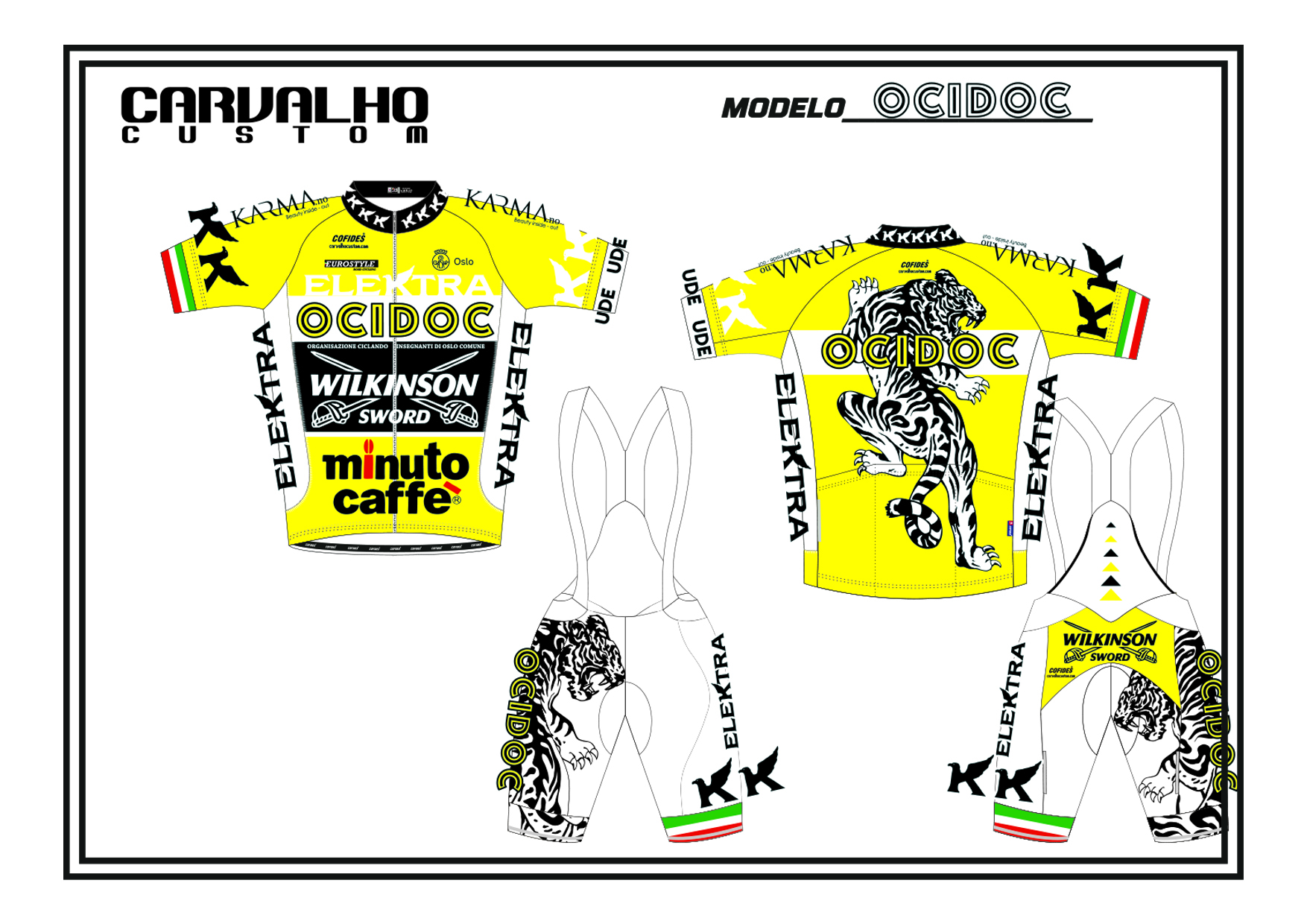 So if you need any help with your custom cycling or triathlon clothing design, please just get in touch to get the ball rolling.