You can probably imagine that we get a lot of requests to make charity cycling jerseys, but recently we had a request to make some for one of Charlie's oldest friends, Nick Crossley, whose little boy has got a terrible illness called Duchenne Muscular Dystrophy, which currently has no cure. Nick and his gorgeous wife Emily set up a charity called Duchenne Children's Trust and they just did a bike ride from London to Paris in 24 hours which raised an amazing £200k for the charity.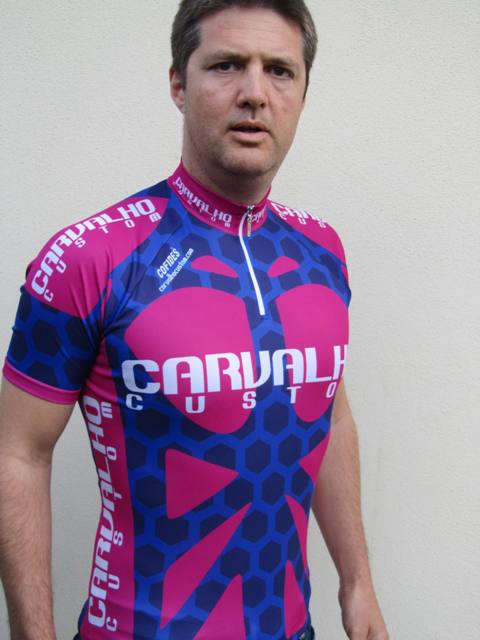 We were very proud to make the jerseys for them and here is Nick and another friend of mine Pete – I cycled across the USA with them 17 years ago, when they were both fitter and better looking. Nick has barely picked up a bike since then, so it is pretty amazing he made it to Paris…
Anyway we wish them all the best with their charity and our thoughts are with their darling boy, Eli.