Pretty much all custom cycling & triathlon clothing will be made with sublimation printing and we get a number of questions about it from our clients so here is an explanation of how it works and the possibilities that it gives you for your design ideas.
The basics of sublimation printing is that the design is printed on a special sublimation printer with specific inks to fit the panels that will be sewn together to make up your design. These sheets of paper are then laid over the white fabric that the garment will be made from and heat is applied. This heat will cause the ink on the paper to transform into a gas and simultaneously open up the pores of the fabric, which will effectively dye the upper layers of the fabric with the design. The white fabric can then be laser cut into panels and sewn together to make the garment.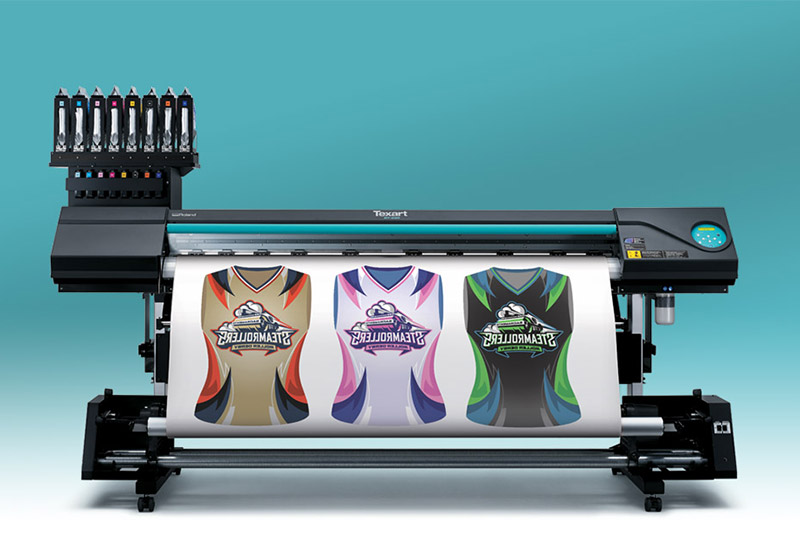 The great advantage of this process is that the print does not sit on top of the fabric as it did with previous printing technologies, so it will not be subject to cracking or peeling; the other main advantage is that printing can be done with endless numbers of colours and intricacies of design as the sublimation paper can be printed like a desktop print prints a design off your computer.
It is in short a fabulous technology, but there are a few things you need to be aware of – the first is that although very intricate designs are possible, having detailed design elements cross the seams of garments is not a great idea, because when the panels are sewn together, it is very difficult to be millimetre accurate in getting one panels to line up with the next one. The fabrics we use are all stretchy, so as they are pulled through a sewing machine it is impossible to always be 100% accurate, so you can get small misalignments over seams. Generally this is not a problem, but for example small lettering over seams can be problematic. Our advice with designs is always to try and work with the panel construction of our cycling & triathlon garments, rather than work against it.
A second issue with sublimation printing is the kind of fabrics that can be used – you will only get the best quality print with 100% polyester (i.e. synthetic) fabrics. You can print on polyester blend fabrics, but you will not get such sharp colours. The real issue for us is that to make our full range of cycling & triathlon kit we have to use a wide range of fabrics, with several different kinds of lycra for different garments and for example 3 different fabrics used on a single cycling jersey. The problem that this brings for us is that different fabrics can print slightly differently, with some printing brighter than others for example. We have to ensure for example that the red a client chooses for their design, will be the same shade for the tri suit, as for the cycling jersey and for the hoodie. Also when we update a fabric and a client reorders, we have to make sure that the colour prints exactly the same shade. This means we have to constantly test and adjust the exact colours we print on the sublimation paper to make sure it comes out right on the garment.
The reason we charge a design fee for new designs is that the work of setting up the production of a garment is rather time consuming, because not only do we have to take a design idea shown in a 2D version to be converted on to individual panels that will match up correctly, we also have to do the work to make sure that the colours come out exactly as specified. For those clients who are particularly concerned about getting the colours exactly right, we print out the design on the fabric of the garment in question and post it to clients for them to approve (even printing a range of different shades of a colour for a client to choose from when required).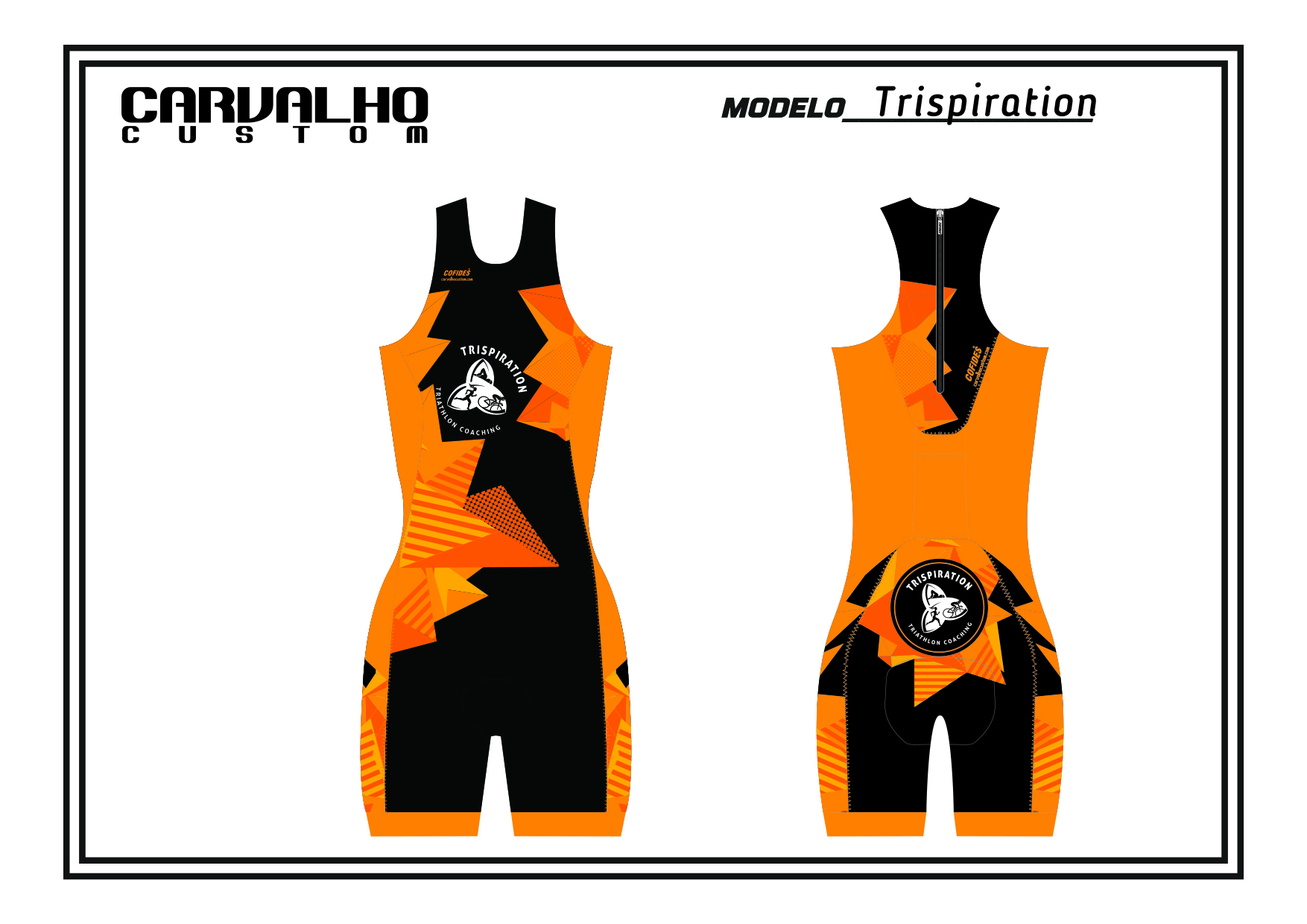 We invest a lot of money in buying the very best in sublimation printing technology and heat presses, so that we can print fast but with no smudging or blurring. We also have to assess all new fabrics to make sure that they will take sublimation printing well – some fabrics make appear to initially print well, but when they are stretched they will tend to whiten as the underlying colour of the fabric shows through the outer layers that have been sublimation printed.
We have been using sublimation printing for over 20 years and we do it all in-house so we have a profound understanding of the process – please see our design tips for custom cycling & triathlon clothing here, but if you have any questions or need help developing your design, please don't hesitate to get in touch.