We started looking at the issue of making better bib shorts for women several years ago and eventually we came up with the idea of a new kind of halterneck, where the straps anchored on both the front and the back of the shorts. The key advantage here was that the shorts could be easily pulled down in a squat position without removing the strap, but in the riding position, the anchor points on the back of the shorts pulled them up, to keep the chamois firmly in place. Since we patented and launched our idea there have been quite a few options for female bib shorts come on to the market, but most of them are either slightly clumsy ideas with clasps and zips, or they do not hold the back of the shorts properly in the riding position.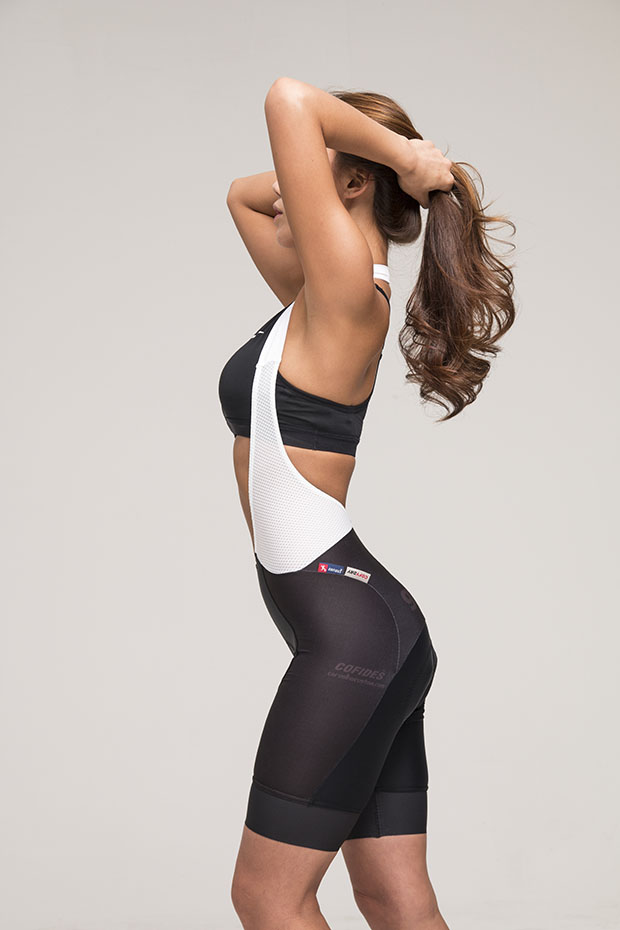 As well as selling our shorts as part of the custom clothing for cycling & triathlon clubs we supply, we also sell our shorts under license to Wiggle/DHB, where they have become some of their most popular female cycling shorts. We currently own utility patents for the EU (and the UK separately) and have a utility patent pending in the USA, which we hope to see granted later on in 2018. We also have design patents in the EU, Australia, New Zealand, Canada and USA and we are speaking to more brands about licensing agreements.
So if you are interested in having our halterneck shorts for your club or you are a brand who would like to license the idea, please contact us at Carvalho Custom.